Need an immigration lawyer? Contact our Spanish-speaking law firm in Dallas, Texas.
At our office, you'll find immigration attorney David Leon plus three experienced, Spanish-speaking staff members. If you need help getting a visa, becoming a citizen, renewing or applying for a green card, or avoiding deportation, please call us immediately. We are here to help. Y, si prefieres, podemos guiarte en español.
CALL TO DISCUSS YOUR CASE
NEED HELP WITH AN IMMIGRATION PROBLEM?
EVERY DAY, WE HELP OUR CLIENTS GAIN CITIZENSHIP, SPONSOR RELATIVES, AVOID DEPORTATION, AND ULTIMATELY STAY IN THE U.S. TALK TO US TO SEE WHETHER WE CAN DO THE SAME FOR YOU.
Every immigration case is different, which is why we take the time to get to know you and understand your situation. Maybe you're trying to get or replace a green card, maybe you've received a letter from the immigration office, or maybe you have a spouse, parent, or other relative who needs your help to become a U.S. citizen. No matter the details of your case, please don't wait to call us with questions. The sooner you contact us, the sooner we can help you determine your next steps.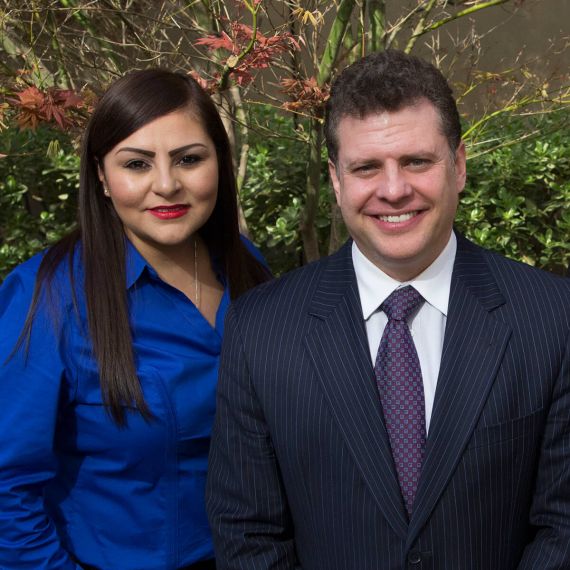 Why Us Block Disabled - Click the Settings Gear on the right to enable again.
WHY WORK WITH US?

Whether you want to visit the United States or become a permanent resident, we have the experience to help. For more than 20 years, attorney David Leon and his staff have worked closely with U.S. immigrants and visitors.
WE ARE RESPONSIVE

We understand how scary an immigration problem can be. For that reason, we work very hard to be available when you need us. If you need to call early in the morning, late at night, or over the weekend, we will try to answer or return your call as quickly as possible.
WE GET RESULTS

Although we cannot legally promise you any certain outcome, we can tell you that, statistically, we succeed in more than 90% of the cases we handle. Please don't hesitate to call and find out whether we have the knowledge and tools needed to handle yours.
¿TIENES PREGUNTAS SOBRE TU ESTADO DE INMIGRACIÓN?
APPLY FOR A GREEN CARD
Applying for a green card can be a confusing process. Fortunately, you can contact us for guidance. Attorney David Leon and his staff have been working with U.S. immigrants for more than 20 years.
REQUEST FOR EVIDENCE (RFE)
When you get a "Request for Evidence" letter, that means something is missing from your paperwork and you need to act immediately. If you don't, your case could be denied by the U.S. government. Allow David to handle your paperwork as soon as possible.
REPLACE A PERMANENT RESIDENT CARD
Sometimes you may need to replace your green card — for example, if it was lost, stolen, or has outdated information. Let us help you fill out the I-90 form and any other paperwork needed.
GET A VISA
There are many different types of visas you can apply for. It all depends on how long you want to stay in the United States. Whether you are entering the U.S. to work, visit family, go to school, or become a permanent resident, we would like to help.
SPONSOR A RELATIVE OR SPOUSE
If you are already a U.S. citizen and want to help your spouse or relative become a resident, there are certain criteria you must meet. Call our office to learn more about family-based green cards.
COMPLETE AN FOIA REQUEST
The Freedom of Information Act allows you to request information from the Customs and Border Protection office. For example, if you need to know the date of your last encounter with Immigration and Customs Enforcement (ICE) or the U.S. Border Patrol, you can submit an FOIA request.
GET ANSWERS TO ALL YOUR IMMIGRATION LAW QUESTIONS
Once again, we must reiterate the importance of taking action now if you have an immigration concern. Most (if not all) immigration problems only worsen with time, so please don't wait to call us with questions. We would be happy to discuss your case and guide you through the next steps.